Managing Psychic Abilities
Approximately 20 percent of the population is considered sensitive or "psychic". Understand where you are on the spectrum of psychic abilities, how and why psychic abilities develop, and most importantly, basic and intermediate tools to work with your sensitivities and psychic abilities
You can purchase the book (US shipping only) here
You can find this book on Amazon here
Limited time Book Bundle! Buy a signed book bundle of The Spiritual Awakening Guide and Managing Psychic Abilities for $24.97 (US only)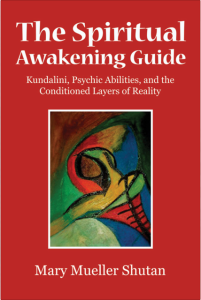 The Spiritual Awakening Guide: Kundalini, Psychic Abilities, and the Conditioned Layers of Reality
Buy a signed copy here (US only)
Buy a copy through Amazon (or other local retailers)
The Spiritual Awakening Guide is a complete guide through the journey of awakening; covering the twelve layers that we transcend to realize an awakened state; types of awakenings; and common experiences that are had during awakening.
Packed with material and exercises, you can fully understand where you are in your journey, how to get unstuck (if you are stuck) and what others have experienced in their spiritual journeys over thousands of years.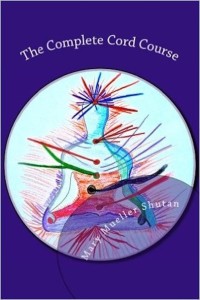 The Complete Cord Cutting Course: Working with Cords through Energy Work and Shamanic Healing
Available on Amazon in paperback and on Kindle
When we form relationships, friendships, or even simply interact with people in the world around us we form energetic cords to them. These cords can be wonderful and deepen friendships, help lovers and partners be on the same page in their relationship, and allow us to form bonds to the people we interact with on a daily basis.
But we do not need cords to the waiter from six months ago, the co-worker from a past job, or a lover we have moved on from. We also may wish to change cords in order to heal old wounds, restore a relationship, or let go of patterns.
We may also wish to learn about "natural" cords, or cords that are part of our energetic anatomy that connect us to our past lives, ancestry, future or destiny, our different "bodies"– etheric, astral, mental, and spiritual, our birth (umbilical) cord, and the cords that connect us to the Earth and to the cosmos.
***Current shipping costs to non-US countries are rather cost prohibitive right now (basically, you can find it cheaper locally) so I am only shipping signed copies to the US. Luckily, most of my books are distributed fairly widely. Hopefully shipping prices will change in the near future.***
Working with Kundalini
This course is currently being updated/revised. Thank you for your patience!
This course is a twenty five page word document  ($6.97 U.S.).
Are you experiencing a Kundalini awakening? Most courses cover how to awaken Kundalini but it is rare for anyone to know what to do once it has awoken. This course goes over the basic experiences that occur in a Kundalini awakening. The main focus of the course is how to work with a Kundalini awakening in the beginning stages. Suitable for those newly awakened but gives information and meditations that will assist anyone who has experienced Kundalini awakening. Learn what Kundalini wants, how to work with it, and how to alleviate symptoms that arise.