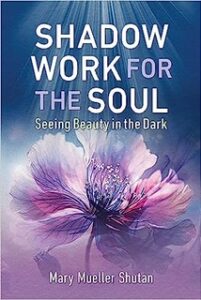 Shadow Work for the Soul
Seeing the Beauty in the Dark
Release date March 2024, pre-order now available
Inner Traditions/Findhorn Press • Amazon US •  Barnes & Noble
Find compassion for your dark side, reconnect with the repressed and abandoned parts of yourself, and reclaim the resiliency and joy of your authentic, whole self.
Presenting a wide variety of shadow work tools and emotional intelligence exercises, the author teaches you how to identify your shadow projections and safely and skillfully work with the difficult emotions that may arise during shadow work.
---
---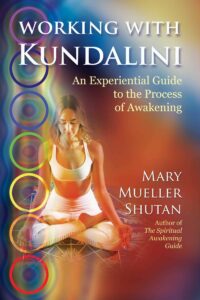 Working with Kundalini
An Experiential Guide to the Process of Awakening

Available through:
Inner Traditions/Findhorn Press • Amazon US • Barnes & Noble
A guide to moving gracefully through the 3-phase process of kundalini.
Learn how to work with the physical, mental-emotional, and spiritual transformations that occur during kundalini awakening. For those who are already undergoing kundalini awakenings, as well as clinicians, family, and others who are seeking to understand how a kundalini awakening emerges in the modern world.
---
---
The Body Deva
Working with the Spiritual Consciousness of the Body
Available through:
Inner Traditions/Findhorn Press • Amazon US • Barnes & Noble
Our bodies have a consciousness… we just have to learn how to listen.
The Body Deva is a healing method that is based in self-inquiry (asking the self questions and reflecting honestly on their answer) and asking the body– rather than the mind– for answers. Learn to heal emotions, inner children, ancestral, past life, and in utero trauma through the body.
---
---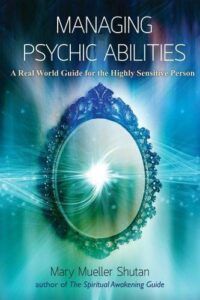 Managing Psychic Abilities
A Real World Guide for the Highly Sensitive Person
Available through:
Inner Traditions/Findhorn Press • Amazon US • Barnes & Noble
Approximately 20 percent of the population is highly sensitive or even "psychic". For many individuals, sensitivities can lead us to understand the world in a way few others can, but sensitivities can also bring difficulties, such as overwhelm or even physical ailments.
Learn about the spectrum of sensitivities as well as tools for how to work with your sensitivities and psychic abilities.
---
---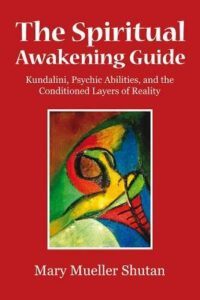 The Spiritual Awakening Guide
Kundalini, Psychic Abilities, and the Conditioned Layers of Reality

Available through:
Inner Traditions/Findhorn Press • Amazon US • Barnes & Noble
The first modern, comprehensive resource on spiritual awakenings that covers everything from the first step on a spiritual journey to enlightenment as well as the different types of spiritual awakenings, from mild to dramatic, we may go through.
Using the concept of the twelve layers that cover an awakened state, Mary addresses every step of the spiritual journey, starting with the Self and showing how family, ancestral, past lives, karmic,  and other larger layers such as societal, global, and cosmic energies condition us to sleep and obscure our realization of an awakened state. Instructions for how to navigate through each of these layers and how to recognize where we are in our spiritual journey are included each step of the way along with common physical, emotional, and spiritual symptoms that may be experienced.
---
---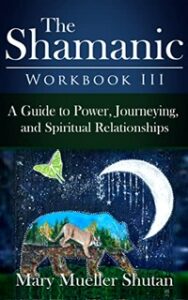 The Shamanic Workbook I, II, and III
Available through:
Amazon US • Barnes & Noble
This workbook is intended for the serious shamanic and spiritual studies student who is ready to gain the necessary knowledge and tools to become a competent spiritual worker in the modern world. Each books contain multiple courses that Mary has offered over the years.
Shamanic Workbook I: Cleansing, Discernment, and Ancestral Practices
Shamanic Workbook II: A Guide to Animism, Elements, and Grids
Shamanic Workbook III: A Guide to Power, Journeying, and Spiritual Relationships
---
---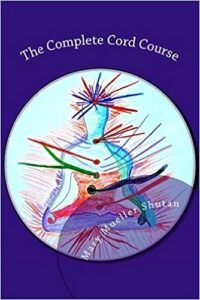 The Complete Cord Course
Working with Cords through Energy Work and Shamanic Healing
Available through:
Amazon US • Barnes & Noble
Learn simple and clear ways to work with energetic cords. Cords are our energetic attachments to people whom we have interacted with. You can learn to clear, cut, and alter cords.
We can also work with cords that are a natural part of our energetic blueprint and that connect us to our greater spiritual nature. Learn how to discover and work with cords to past lives, ancestors, and your future.
---
---