Please look towards the end of the blog for basic FAQ's and course policies, as well as for the sign-up link. By signing up for the course you agree to the policies listed below.
This self-guided course is to assist bodyworkers, therapists/counselors, holistic health providers, energy workers and others who are looking to understand their clients or patients who are going through the spiritual awakening process.
It is also suitable for friends, family, and loved ones who are looking for an understanding of spiritual awakening, as well as is for those interested in spiritual awakening for their own purposes.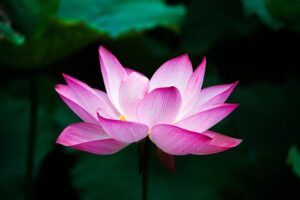 This course is focused on how to assist those who are undergoing spiritual awakening. To assist someone undergoing spiritual awakening is to:
Understand what spiritual awakening looks like in the modern world
Understand the categories of spiritual awakening and how they present clinically
Discussion of the energetic dynamics of spiritual awakening
How to assist someone who may be going through spiritual awakening or spiritual emergency
How to differentiate between spiritual awakening and other physical and mental/emotional imbalances
A discussion of spiritual bypass and an overall focus on differential diagnosis (telling one state of consciousness from another). How to see where people are to assist them
This course is a combination of audio and written documents. There are nearly 12 hours of talks regarding spiritual awakening, as well as multiple written documents offering clinical tips regarding how to support someone going through spiritual awakening. You can hear the intro audio for the course here (scroll down for free intro audio)
Included in the course:
What is Spiritual Awakening? Learn the two-fold process of spiritual awakening and important theoretical understandings regarding spiritual awakening
A discussion of ego and other important concepts
How to Offer Support
How to build a Container (safety) for your clients in sessions
The difference between disassociation and spiritual awakening: why do so many individuals mistake disassociation for enlightenment and how can we support them?
A Discussion of Top Down Awakenings and Clinical Tips to Assist this population
How to identify and support those going through Ego Awakenings
What is Ego Death? How can we understand this concept to better support ourselves and our clients?
What is Spiritual Emergency? How can we support individuals going through Spiritual Emergency?
Spiritual Emergency and Meditation Retreats, Ayahuasca, and Marijuana
How to Assist Clients going through Spiritual Emergency and Spiritual Awakening (while you are undergoing a spiritual awakening as well)
The difficulties that can come with higher consciousness states. Why do so many long-term meditators and others struggle with loss of meaning and purpose? How can we assist them?
A discussion of spiritual bypass and how to assist clients who may be utilizing spirituality to look away from their issues, or using spirituality to give meaning to their issues in a way that isn't bringing them clarity or health
What is a Kundalini Awakening? How can we assist individuals going through a kundalini awakening?
A Discussion of Kundalini awakening, digestion, and transformation of energy/essence
Basic Methods of Assistance: Documents that are available for handouts to your clients to help them navigate their process. Understand spiritual emergency, spiritual awakening, how to retrain your brain to notice the goodness of the world, how to ground and center, and a mind-body-spirit checklist to bring balance and peace to any spiritual awakening process
FAQ's
Who is this course for?
This course is primarily aimed at clinicians of many different types (bodyworkers, energy workers, therapists, acupuncturists, holistic health practitioners and others who interface with client or patient populations) and is focused on important considerations and understandings from this vantage point. A focus on differential diagnosis (seeing our clients and their issues clearly), in-depth knowledge regarding spiritual awakening to support this population, and how and where individuals tend to get stuck or require support is included.
However, this course may also be of interest to individuals experiencing spiritual awakening who want a slightly different perspective on difficulties they may be experiencing, for others who have an interest in exploring spiritual awakening, as well as for friends, family, and others who may be interested in supporting their loved one during spiritual awakening.
Who are you and why are you teaching this course?
Spiritual awakening and consciousness studies were a passion of mine for many years. I have several books out regarding spiritual awakening, including The Spiritual Awakening Guide, Working with Kundalini, and The Body Deva. None of these books are required for the course, by the way, but they are helpful supplemental materials!
I have been a clinician of varying types since 2003 (Chinese Medicine, CranioSacral Therapy, Spiritual healing, energy work, bodywork) and found that undergoing my own spiritual awakening process that I began to draw more and more clients to me who sought help for theirs. I have worked with hundreds of clients undergoing spiritual awakening, and have supported thousands of students, readers, and others through my work over the years. My path has very much been about offering information in a clear, pragmatic way that offers in-depth insight into spiritual matters.
What level is this course? 
I offer a lot of information in this course, but it is suitable for the motivated beginner to the adept (experienced individuals in this area of study). If you are more in the "motivated beginner" category there may be a few concepts that may be currently beyond you– but still may be helpful to hear about. Plus, there is plenty in this course that will be of service to you… and hearing about advanced considerations and topics is always a mind-expanding thing!
Are there CEU's for the course?
There are no CEU's for this course (continuing education credits)
Is there certification or a diploma as a part of this course?
No, there is no certification or diploma offered as part of this course
Can I take this course for a reduced rate or free?
This course is priced as is, and I do not offer reduced rates or courses
Why are you offering self-guided courses?
Offering self-guided courses allows for individuals who may be interested in my courses but wish for a slower pace to absorb the information, or who may want high quality teachings on energetic and spiritual subjects but cannot afford higher price points to have access to the information.
I hope to offer varying self-guided courses in the future to fulfill the need for people hoping to gain in-depth energetic and spiritual tools and knowledge for themselves and their communities
If I sign up for the course, can I ask questions or seek guidance from you about spiritual matters (spiritual awakening, kundalini, meditation, etc)?
This course is a self-guided course. To be able to offer the ability to answer questions or offer guidance would mean that I would need to charge a much higher price point for my courses.
Course Policies (and refund policy)
By signing up for the course, you agree to the policies below.
This course requires basic technological knowledge. If there are difficulties in navigating the course website, it is expected that you will ask someone in-person to assist you.
This course is available to you a year from purchase date. However, the material can be downloaded for later use. This material is copyrighted, and is intended for the purchaser only. The only exception to this is the section with multiple client handouts, which you are free to distribute as you see fit.
This is a self-guided course. This means that there are no deadlines, that you can pace yourself and work with the material in a way that is right for you and your schedule.
A self-guided course also means that I am unavailable for guidance or questions as a part of this course.
As a part of this course, it is expected that you are healthy enough to understand that should the need arise, an in-person therapist, bodyworker, or other professional should be reached out to. This course is not a substitution for medical or mind-body-spirit care.
What is your refund policy?

Generally I find that people are quite happy with my courses. If anything, the feedback has been that I should be charging more! Or that it is a lot of information and that people might prefer to work through my courses at a slower pace.
PLEASE NOTE: If you have downloaded the course, you are ineligible for a refund!
You are able to view the course without downloading it.
However, if you have truly taken the course and feel like it is not for you, you have fourteen days from your purchase date to ask for a refund. There are no refunds offered after this date (fourteen days after purchase). No exceptions.
Please note: This course will be released on August 16, 2020. You are welcome to sign up for it today, but it will be available starting on that date.