Hi Mary-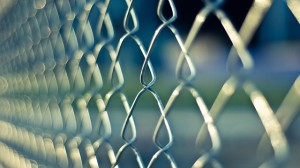 So a former teacher of mine (who I won't name) used to tell me that nobody needed protection really during spiritual work. Or that all we needed was a power animal. She even said at one point that people who feel like they need protection, or people who run across "dark things" have something psychologically wrong with them. Like if you meet a dark spirit it is all your fault, especially if you run across them a lot. She also used to basically make fun of people who felt like they needed protection too, like she was somehow better than them because she didn't need protection and those people who did feel like they needed so much protection were wrong and didn't know what they were talking about.
I have grown a lot since her (she was my first teacher) but I still don't know how I should feel about this. Can you give me your thoughts on the subject?
– Sylvie
Hi Sylvie-
Thank you for writing in! So my thoughts on the subject of protection are somewhat two sided.
I think that some people over-protect themselves; or more clearly, they have learned protections like shielding that are from their own thought forms that are either not effective or are in fact detrimental to them (more on this later).
 I think that a lot of people are really naive about protection. They have no idea about what is around them because they aren't particularly sensitive, and they haven't actually learned how to protect themselves in any real way. So they try the "dartboard" approach– where they read about surface level things like sage or salt or creating a shield out of their thoughts (basically trying anything and everything to see what sticks)– and mostly don't know the first thing about real protection, as in protection methods that would actually help them if they actually needed protection.
So as far as your teacher, thank you for not naming her, and I do my best to not go after individuals, because most people are caring, they just may be ignorant or stuck in their ways. A lot of teachers, especially "core" shamanic ones, tend to learn things a specific way, or have a specific ideology or cosmology, and they get stuck. They never grow past it. And a lot of "shamanism" these days is just self-help psychotherapeutic techniques. So in the therapeutic model, of course if someone has fear it goes back to early childhood, of course if someone wants to protect themselves it is psychological wounding of some sort. If someone says something like this it is just telling you that they are not interfacing with the spiritual world much, quite frankly. They are squarely in the self-help arena of psychotherapeutic shamanism.
I realize the above is a bit rough, but it is true. Plus the psychological self-help core shamanic type stuff still annoys me a bit. I should probably get over that, because I have full knowledge that most people want the psychological self-help type shamanism because it makes them feel better about themselves, and can be done on weekends, etc. with no repercussions to their daily lives, and it is rough to go beyond a certain point on the spiritual path, and most people simply realize this. But back to your question…
Protection is a vital part of any spiritual worker's eduction. It is important to know how to protect yourself, and protect yourself well. It is important to know how to protect your family, your house, your business, your pets, and so forth.
This sort of education is missing from most modern day spiritual worker's tool kit. Tools such as really knowing how to cleanse (step one), and then really learning how to protect, ward, reverse, and so forth should be in any moderate to advanced spiritual worker's toolkit.
This is because if you are on the surface level of things, where you are play-acting basically, you really don't need protection. You may need some clearing, but not really protection. You aren't interfacing with much. You are basically interfacing with disassociated aspects of yourself and of your own power.
It is when you go beyond the point of recognizing that there is more than you out there (no, you are not the center of the Universe and everything was not creating from you or your wounds, believe it or not) that you really need protection practices. It is when you start to accumulate power and relationships with things outside of yourself that you need protection. 
So for your teacher, and many others like her out there (of which there are hoards) she likely does not believe that anyone needs protection because she has never met anything outside of herself, and is still of the belief that her thoughts and emotions create the Universe. I always think that this view is incredibly narcissistic, but that is just me.
Some people in the surface category really do have emotional wounds, by the way. They protect themselves with anything and everything they can find because they are deeply afraid of the spiritual realms. They end up harming themselves by shielding. Most people shield by thoughts– basically they create a visual image of a shield (or a bubble, or whatever) and place it in or around them. This uses energy. The energy of the person creating it. So the person becomes really depleted of energy, because they are not only using their energy for their daily functions but often to create elaborate shielding mechanisms.
Also, when you create a shield it doesn't allow energy in, either. That "bad energy" you are cutting yourself off of? It is also cutting you off from "good" energy as well. Ideally we will have flow through our bodies and through our energy fields so that any type of energy… in fact the whole universe… flows through us. This can be a hard state to get to, however. Most people have so much baggage and trauma and beliefs in the way (that go way deeper than early childhood by the way) that getting clear flow through their bodies is hard, plus they do not know the tools to do so.
And by the way….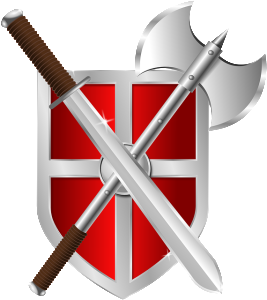 I meet "bad" or negative spirits all the time. It doesn't mean anything other than the fact that I meet a lot of spirits, and think that being willing to be of service to your community as a spiritual worker means that you are willing to listen to and work with a wide variety of spirits. The spiritual realms are a lot like the physical realms in a lot of ways. Even if you are completely "healed" or new-aged up with the appropriate colored lights and memes, you are going to meet a few jerks. No matter how enlightened you are, someone is going to cut you off in traffic.
In fact, the categorization of spirits into neat piles– this one is "bad" and this one is "good"– always indicates to me that someone hasn't progressed very far on their spiritual path, and has not really interacting with anyone outside of themselves. Think of your friends, your family, your co-workers. Chances are they are a mix of "good" and "bad", a mix of ethics, ideas, personalities. This same thing happens in the spirit world.
There are so many different types of spirits and beings out there, and they just do not singularly fit into neat categories or "upper world" vs. "lower world" vs. "middle world" categorization. I realize our brains like this sort of stuff, but it simply is untrue.
So if you are meeting a lot of bad, difficult, or negative spirits there are a wide variety of reasons:
You are psychologically having issues and parts of your psyche are attempting to make themselves known through being difficult or harmful
You simply have an awareness level that includes many different types of spirits
You have progressed past a certain point spiritually where you realize that "good" and "bad" spirits are not so neatly divided when they are not self-created and are actually interacting with actual spirits
You are called to psychopomp work, or "dark" work where you are healing or ministering to spirits that are of the not-so "love and light" variety
You are living somewhere that for whatever reason has a bunch of difficult spirits around
By the way, I should mention that the "lighter" and "higher vibration" you get on a spiritual path, the more you notice darkness. The more you notice your own darkness, that of the world, that of the spiritual world. Spiritual Workers who are really light are also really dark. This is because everything has the opportunity to be worked with spiritually, and an actual spiritual worker will interface with a lot of it… and a compassionate spiritual worker will have just as much compassion towards a being that is amoral, or difficult, as one that is angelic (and ironically also may be immoral, but that is a matter for a different day).
So why learn protection?
Because if you are doing spiritual work, or progress on your spiritual path past a certain point, you are like a nightlight. 
This means that you can see the spirit world(s) and the spirit world(s) can see you (in simple terms). This means that if you do not protect yourself and set boundaries you will never get any sleep. This means that if you do not protect yourself good, bad, difficult, happy, curious spirits (and everything in between) will interfere with your work, just drop in, attach to you in order to heal (or for other purposes), or just basically be excited to interact with someone who has a lit nightlight.
If you do not protect yourself after you progress past a certain point you will have active, non-restorative dreams (because you will be doing things all not in the dream realms or will be interfered with in your sleep), and if you are really sensitive you will constantly have health issues, fatigue, and serious overload issues.
Being really sensitive and aware in this world is like watching twenty, or fifty, or three thousand televisions at once. It can be difficult, it can be really difficult. And although a much different topic, parts of you can be in many different timelines or worlds or universes at once, which can get a bit confusing, and quite frankly, dizzying.
So if you do not know how to protect yourself, and protect yourself effectively (beyond destructive shielding and waving around some sage) you will be in a lot of trouble. But this is true only if your nightlight is turned "on" and is fairly bright. 
Otherwise you really can stay with your psychological constructs, as you likely won't be noticed by much, and don't really need much, if any, protection.
I very much think that anyone who is beyond the "beginner" stage (and this stage doesn't mean a short period of time, I meet people who have been on a "shamanic" path for forty years who are still in this stage, as well as people who have been on a spiritual path for a very short time– well, consciously– who are way beyond this stage) should learn protection. Proper protection. Protection that allows for them to have guides, ancestors, and spirits that form a network for them. Protection with herbs, minerals, and other objects so you don't have to use your own energy. Protection from using Universal energy (and how to properly access it) instead of your own. Protection that is for mild, moderate, and severe situations. You may never need the "severe" protections, but knowledge truly is power, and even knowing information on how to properly protect yourself in all situations can be of assistance to you. This is because when you have certain aspects of embodied knowledge, that gets transmitted outward. When you are interacting with spirits, many will know if you are a beginner, or if you know enough to properly clear, banish, or deflect them.
So yes, Sylvie, a lot of people over-protect or utilize ineffective protection when they don't need to. A lot of people who are in the beginner stage don't need to protect… evidently since they are still in a stage of creating everything in the Universe they can just get over their Daddy issues and they will be okay. But for the rest of us, we should learn protection. Not because we will need it all the time (or the severe forms of it all the time) but because we might need it, and it is a foundational tool for anyone on a serious spiritual path to learn.
If you would like to submit a question for my spiritual advice column, you can contact me here. Please note, I do not answer all questions, and am not an allopathic physician (meaning go to your doctor if you are concerned about something, and take my opinions/thoughts with the proverbial grain of salt).