So this is seemingly a simple question, and there are opinions and thoughts that many of you reading this have likely read from many disparate sources.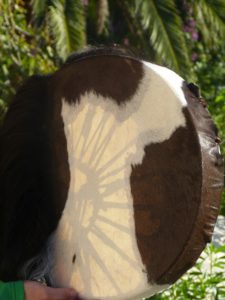 As you can no doubt read in some of my other blogs, I call myself a spiritual worker. This is because I both get tired of being identified with the psychotherapeutic "shamanism" movement, as well as can see the side of varying spiritual groups and indigenous groups who are uproariously pissed about white people taking yet something else from them.
As a side note, reading over past blogs is interesting. I used to be much more upset about this matter. This was due to my own unhealed "stuff", meaning that I had a lot of anger and fear over the fact that I didn't have much of a choice other than to be a spiritual worker. The irony that so many people really, really want the label of "shaman" and at certain points in my life I would have done anything to not be on the path that I am on certainly doesn't escape me. I do find that most people who are called in various spiritual fashions go through this– the anger, the fear, and the utter disbelief about what is happening to them. It is the "grass is always greener" syndrome I suppose.
But I will say in general that the new-age "shaman" is concerned with self-healing, with self-help, and with connecting to nature and to the earth. These are not necessarily bad things, although some of the sort of "fluffy" aspects (such as the illogical "no ego" thing, which doesn't make any sense. Ego death is a stage. And not a very pretty one), or the "do no harm" sort of mentality (which shows me that the person doesn't actually do anything beyond self-help/psychological shamanism because spiritual work is messy), or the "everything is inside of you" sort of mentality to be a bit tiring. I have had people email me suggesting that I work with spirits as aspects of self. These people are always the types that simply haven't run into anything outside of themselves, and haven't done spiritual work for anyone else other than themselves.
But mainly, I wish that there was a bit of differentiation these days between what I do for a living and what most people popularly know "shamanism" or being a "shaman" (or in my preferred lingo, spiritual worker) to be.
Shamanism is based in animism. Not all animists are shamans, though. Animism in simplicity means that everything around you is alive, everything has spirit, and everything basically can be chatted with in some way.
Animism is wonderful– it can help you to feel more connected, more a part of the world. It can help you to realize that we all need to be caretakers of the earth. It is an important job that every single human should be doing. Our destruction of the earth is due to our feeling separate from it. When we realize the earth is vitally alive, when we accept its nurturing, we feel more alive. We feel more whole.
But shamans work with this animistic universe in a specific way. It is not about them communing with nature, or with natural forces, or with various beings and energies. My favorite term for being a shaman is "spirit lawyer", because that is essentially what the work is about. It is about having not only the capacity to commune with nature, or learning to come into contact with beings, but being able to do so with such depth that you can be a "lawyer" to the varying forces, beings, energies, and so forth that may be in discord with one another.
As a shaman, you "spirit lawyer" between humans and other energies, between beings and other energies, and so forth. You counsel, create agreements and contracts, and break previous contracts that were causing harm or difficulty. You also smooth out relationships between energies of all sorts and help them to get along, or at least grudgingly accept one another.
Being a spiritual worker is a trade profession. I realize that that doesn't sound terribly sexy. It is true, however. Being a spiritual worker is not a self-help path. It means that you have had a specific calling by the spirits, that you have done extensive training with physical and spirit teachers, and you now are of service to your community. It is a job, basically.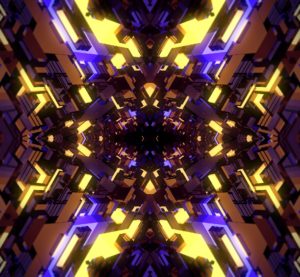 Being a spiritual worker is a calling. I do realize that this verges on the sort of mystical new-ageings that people love after watching The Matrix too many times and who really, really want to believe that they are "the one", but there are certain people that are intended to be spiritual workers for their community. Since a young age they have known this. There isn't a question here, and this isn't a sort of philosophical musing.
The shaman is part-wild, in touch with nature and spirits in a way that others are not, and have communicated with these forces regularly since being quite young.
There is a certain energy that is palpable, and incredibly noticeable for people who are called to this work, who are capable of doing this work. Those called to be shamans will be inundated with spirits, overwhelmed by spirits until they learn how to properly work with them.
The difference here is that people who are called typically are called in a sort of kicking and screaming fashion. This is not always the case, of course… although it is the case with pretty much every actual Shaman I have worked with or met. The idea that you do not have a choice in the matter, the strange experiences, the sickness, and the intensive training and initiations that a called Shaman has to endure are not pretty. They are difficult. They are life-changing. They are not something that can be relegated to a weekend or whenever the person decides to go in for training.
This type of calling typically manifests in late adolescence, when it is supposed to be a time in modern culture that people are supposed to be really quite selfish (this is in order for the adolescent to hopefully move through this and move into adulthood, but that initiation doesn't happen as often as it should either). It is typical that for this trade, to become a Shaman, that the person being called will have to be singularly focused on training with physical and non-physical teachers for a number of years. These are years of painful growth which teach the Shaman the tools and allow the Shaman to cultivate spiritual relationships and hold the amount of power that is required to become competent at this type of work for the community.
Being a Shaman/Spiritual Worker is about spiritual relationships. It takes an immense amount of time to cultivate spiritual relationships. If you are not a spiritual worker, chances are that most, if not all, of your spiritual relationships are self-created. They are psychological, or disassociated aspects of you. Spiritual relationships with true "helping spirits" are external to you. They have power. They can function on their own. They have ideas, thoughts, and understandings that are way beyond what you can think up. And when we talk about the "power" aspect it is true– they are palpable presences, palpable by you, and palpable by those who have the capacity to see or sense them.
Cultivating these relationships takes time. A spirit or energy that has a lot of power is not going to say "here, sure, have my power. I would love to work with you". If this happens, it is typically self-created. Beings, spirits, and energies of all sorts who have a lot of wisdom and power will require you to prove your worth to them, or at the very least will initiate you. Being calibrated to a specific energy, especially if it is much different than human frequency, can be an interesting process. A process that takes time. Otherwise you may not be able to appropriately communicate, or will be "blasted out" by the energy. But my point here is that much like any relationship in your life, spiritual relationships take time. They take trust to build.
Modern shamanism is about the techniques, about the "shaman" doing something, about neatly separated techniques and visualizations. What really happens when someone is called and has been properly trained as a Shaman is that the spirits do the work. They either do the work through possession of the Shaman (a word that is misunderstood), or do work externally.
Much of my work is talking my clients through the mental and emotional aspects of whatever they are going through, as well as relating whatever is going on. My spirits do the work. This is safer, more effective, and quite frankly a lot easier on me than me doing a bunch of techniques.
If you develop spirit relationships, they watch out for you. They do work for you (and through you). And they caution you about people and situations you should watch out for. Once you get to this level, there are little other protections that you need (unless you are being initiated or need to learn something). It is often the case that protecting spirits, depending on their fierceness, will do work separate from you (such as blocking, shielding, or even in some cases attacking or sending energy back to someone) and will later tell you about what happened.
This is obviously quite different than the modern construct of "shamanism". Power needs to be built over time. It takes a lot of effort and training to know how to wield correctly. It takes a huge amount of time to grow. This is why the training for being a shaman is so long. This is also why the shaman needs physical as well as spiritual teachers and guides to do so. This is also why the shaman cannot do anything else with their lives– basically every other effort in their lives will not go well until they answer the call to do spiritual work. It take a long time to have enough direct experience to be good at shamanic work and to know how to do it effectively. Most shamans, no matter how experienced, will acknowledge how much they have yet to learn.
Shamanism is also about interfacing with other realities, other worlds and planes. Again, this is not for exploring for the sake of exploring or for self-help purposes. It is to help navigate these various realities for clients (be they living human, spirit, or other). The shaman has the capacity for seeing, for traveling, and has enough experience to know where they are so they can assist others in these varying realities.
Shamanism is ultimately about balance. It is not all "light", or about transmuting everything to the brightest shade of puritanical white that can be found. It is about being of service– to black, white, and everything in between.
Spirits are complex, spiritual work is complex…and I know when someone is doing actual spiritual work when they understand this. I know from my interactions with spirits and beings that the biggest and brightest angel may also be fierce and violent, and a chthonic demonic presence may be brilliantly straight-forward and willing to hammer out a contract.
We as living humans are complex, and the spirit world has that same complexity. Working only in the "light" doesn't work. If there is anything I have learned from my spirits, from my ancestors, is that the force of destruction or "dark" can be used to destroy sickness (for example). One for one ratios and puritanical Judeo-Christian fear-based constructs about only working "in the light" do not work if you are doing actual spiritual work.
Another aside, but even if you are doing psychological self-help style shamanism, working only in the "light" or trying to transmute everything into light has an ending point. The deep, dark, primal shadow aspects of us do not want to be light. They want to be as they were intended– primal, sexual, wild, violent. If we cannot contend with this, or work with this, or think everything in us needs to be "love and light" we are missing out on some vital work that can be done.
Shamanism is complex, it is wild, dark, light, grey, peaceful, violent, interesting… it is a path of service. There are people called to it– people whose jobs are intended to be to interface with varying spiritual realities, to work with relations and contracts between living humans and varying spirits and beings, to see into and beyond and within. We need people who are truly called to be mediators, balancers, and spiritual workers for their communities.
I will say, as an end note, that I do not have difficulty with self-help style shamanism. I think that people should connect to the earth, cultivate a relationship with it. I am all for people healing in whatever way they are capable of doing so. I will also say that many "shamanic practitioners" or people who learn techniques through me and others are being of service. You can be of service spiritually without being a called shaman. There are many painters, teachers, woodworkers, artists, creators, innovators, dancers, philosophers, writers, architects, plumbers (you get my point) that are being of their highest spiritual good in their profession. You can be called spiritually and not be a shaman.
I just wish that it was called something else, I wish that people who claim to be shamans or following a shamanic path would pick up a book by Holger Kalweit and put down the new age psychology-based books that assure everyone that they can "be their own shaman"… or at least meet someone that has been called and is functioning as a shaman for a while so they can see that pretty much no shaman is going to be a sort of "vegan love and light, egoless, etc" sort of person (most shamans I have met are actually quite blunt, practical, and incisive about their words and actions, and enjoy junk food just like the rest of us) but that isn't my battle, and I don't have a lot of emotion about it anymore.
I also think that people doing self-help style shamanism, such as "shamanic practitioners" have a purpose. Not everyone needs a shaman. Some people need someone to listen to them, to do lighter spiritual work, energy work, life coaching or psychotherapeutic-oriented work. Working on mental constructs and emotions is always a wonderful path for pretty much everyone. Generally people find what they are looking for, and I have realized that when people want to find something different, or of depth, they will find it if and when they are ready for it.